Celebrating the end of the Healthcare Mask Mandate in Washington State
Washington Civil Rights Council, in partnership with March For Freedom, took a strong stance against the healthcare mask mandate, which continued after the 'Covid Emergency' ended and was creating coercive and discriminatory situations for many WA residents.  Our voices, among others, were heard and the mandates ended on April 3, 2023.
Washington Civil Rights Council Impact on the Community
Join WCRC as we meet one-on-one with people affected by Covid mask and vaccine mandates.  Project Braveheart is WCRC's initiative to show the courage and bravery so many have exhibited in the face of WA governor's arbitrary, unlawful and overreaching public health mandates. Our first video features Kathleen, an exemplary employee for Port of Seattle who had a religious exemption but lost her job anyway and has found inner strength in the process.  She is now helping others and volunteering with WCRC.
Capt. Frank of Eastside Fire & Rescue shares moving story
What we've learned about the jab mandates
WCRC past and pending projects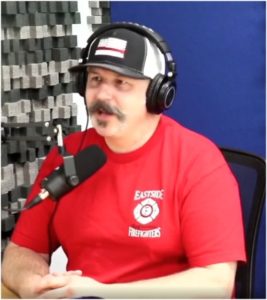 April 12, 2022 – Hear from Frank Dahlquist, captain firefighter at Eastside Fire & Rescue as he shares his and his colleagues; journey to keep their jobs over the last six months.  (Play Video)
Exposing Vax ID Legal Issues in King County (WA)
Pastor Rainwater of Grace Point Church speaks with Eryn
Dan educates about
Your Right to Say NO
Slavic Gospel Church 09/27/21